We live in confusion when we are not confident or don't know the facts. True or false questions with answers give confidence and belief. These true or false questions with answers are able to grow your knowledge and competitive mentality.

You will be able to ask your competitors or friend about these true or false questions with answers so that you can prove your superiority. General knowledge can be enhanced.

This true or false questions with answers quiz tests can be taken in any exam to test your students, kids, or in any job exam.

True or false questions with answers!
1. Mother Teresa is known as "The Saint of Gutters"
Click to Flip
2. Eritrea, which became the 182nd member of the United Nations in 1993, is on the continent of Africa
Click to Flip
3. Earlier, pigs' bladders were used as rugby balls
Click to Flip
4. Volleyball was invented by William George Morgan of Holyoke, Massachusetts in 1995.
Click to Flip
5. You cannot taste anything without saliva
Click to Flip
6. It is not possible to die from drinking too much water
Click to Flip
7. 50,000 cells in your body died and were replaced by new ones while you were reading this sentence.
Click to Flip
8. The human embryo acquires fingerprints within three months of conception.
Click to Flip
9. A person uses 17 muscles when they smile, and 43 when they frown.
Click to Flip
10. By the age of 60 most people lose half of their taste buds
Click to Flip
11. Our eyes change their size as they were at birth, but our nose and ears never stop growing.
Click to Flip
12. In the morning, a person is about 8 millimeters taller than in the evening.
Click to Flip
13. An adult human body is made up of about 7 octillion atoms.
Click to Flip
14. The epidemic virus that overwhelmed the entire world in 2020 has its name COVID-20
Click to Flip
15. The South African national anthem is "Land der Berge, Land am Strome"
Click to Flip
16. Phil Collins sang his 1981 hit "In the Air Tonight" about witnessing someone drowning and then confronting the person in the audience who let it happen.[44]
Click to Flip
17. Toilet Seats Are Full of Germs
Click to Flip
18. Coffee is made from beans
Click to Flip
False, it is actually made from a seed which is called a bean
19. Chameleons change colour to match their surroundings
Click to Flip
False, they actually change color as a response to mood, temperature, communication and light
20. The melody used in "Twinkle, Twinkle, Little Star", the "Alphabet Song", and "Baa, Baa, Black Sheep" was not composed by Wolfgang Amadeus Mozart
Click to Flip
Click to Flip
22. Venus is the only planet to spin clockwise.
Click to Flip
23. One day the Sun will consume the Earth.
Click to Flip
24. Mauna Kea is the tallest when measured from base to summit, not the Everest
Click to Flip
25. You Lose Most of Your Body Heat Through Your Head
Click to Flip
26. The energy created by the Sun's core is nuclear fusion.
Click to Flip
27. Specific Tastes Correspond to Different Parts of the Tongue
Click to Flip
28. The Earth revolves around the Sun
Click to Flip
False, all the planets orbits around the center of mass of the solar system, not specifically the sun
29. Giving children sugar makes them hyper
Click to Flip
30. The Sun accounts for 99.86% of the mass in the solar system.
Click to Flip
Click to Flip
32. Aristotle tutored Alexander the Great
Click to Flip
33. Sharks Smell Blood from a Mile Away
Click to Flip
34. Malala Yousafzai is the youngest Nobel Laureates who got the Peace Prize in 2014 at the age of just 17 years
Click to Flip
35. Iron Maidens Were Used as Medieval Torture Devices
Click to Flip
36. Salty Water Boils Faster
Click to Flip
37. The Nobel Prizes were set up in the will of Alfred Nobel, a German entrepreneur born in 1833.
Click to Flip
38. The Nobel Peace Prize is decided by a five-person committee elected by the Norwegian Parliament.
Click to Flip
39. The Nobel prize money is currently 8 million kronor (S$1.3 million) for the full award.
Click to Flip
40. Wet Hair Can Cause a Cold
Click to Flip
41. Humans have five senses
Click to Flip
False, researchers think there are more like 21
42. Black Holes Are Cosmic Vacuum Cleaners
Click to Flip
43. Hydrochloric acid, Nitric acid, and Sulphuric acid are mineral acids but Carbonic acid and Acetic acid are not mineral acids
Click to Flip
44 A Coin Thrown From a Great Height Can Kill Someone
Click to Flip
45. Fortune cookies are a Japanese tradition
Click to Flip
Click to Flip
47. Cox's Bazar Beach, located at Cox's Bazar, Bangladesh, is the longest natural sea beach in the world running 150 kilometers (93 mi).
Click to Flip
48. Albert Einstein used to get high marks in his classes
Click to Flip
49. Shaving Makes Hair Grow Back Thicker
Click to Flip
50. Brown Bread Is Healthy
Click to Flip
51. Eating Carbs Puts on the Pounds
Click to Flip
52. Brown Bread Is Healthy
Click to Flip
53. Protein Shakes Are Great for You
Click to Flip
The Suez Crisis was a battle waged over the Suez Canal's ownership. It came after Gamal Abdel Nasser's surprise nationalization of the Suez Canal in 1956, during which the UK, France, and Israel attacked Egypt to gain control of the canal. The United States has issued a stern warning against military intervention. Although the operation was a military victory, the canal remained closed for years.
The attackers withdrew after Eisenhower ordered it, and they did. This move was a great embarrassment for Britain and France, two Western European countries, and represents the beginning of the end of colonialism and the weakening of European worldwide influence, particularly the British Empire's fall. The US got considerably more involved in Middle Eastern affairs after that, and it still is. The US got considerably more active in Middle Eastern affairs after that, and it still is in the twenty-first century.
After Stalin's death in 1953, President Dwight D. Eisenhower took advantage of the chance to terminate the Korean War while maintaining the Cold War policy. In the 1950s, Secretary of State John Foster Dulles was the most powerful person in American foreign affairs. Dulles criticized the Truman administration's "containment" and advocated for an aggressive "liberation" effort that would result in a "rollback" of communism.
The most visible of these concepts was Dulles' strategy of "massive retribution," which eschewed the Truman administration's expensive, conventional combat forces in favor of using the overwhelming advantage of the United States' nuclear weapons and clandestine intelligence. This strategy was dubbed "brinkmanship" by Dulles.
In 1957, the Soviet Union stunned Americans' self-confidence and technological supremacy by launching Sputnik, the first earth satellite, ahead of the United States into orbit. The space race began, and by the early 1960s, the United States had made significant progress, with President John F. Kennedy vowing to put a man on the moon by the end of the decade—which he did on July 20, 1969.
When Fidel Castro gained control of Cuba in 1959, he built increasingly strong links with the Soviet Union, establishing Cuba as the heart of communism in Latin America. The United States responded by imposing an economic embargo on Cuba and launching the Alliance for Progress, a large-scale economic assistance initiative for Latin America under Kennedy.
East Germany was the Soviet empire's weak spot, with thousands of refugees fleeing to the West every week. The Berlin Wall was built by the Soviets in 1961 to prevent East Germans from escaping communism. The USSR suffered a severe propaganda loss as a result of this, but it was still able to maintain control of East Berlin.
As China turned against the Soviet Union, the Communist world split in half; Mao chastised Khrushchev for softening his stance on capitalism. However, the United States did not seize the opportunity until President Richard Nixon spotted it in 1969. In 1958, the United States dispatched nine months of soldiers to Lebanon to calm a country on the approach to civil war.
Between 1954 and 1961, Eisenhower sent substantial amounts of economic and military aid to South Vietnam, as well as 695 military advisors, to help the pro-western administration deal with rebel attacks. Eisenhower backed CIA attempts to destabilize anti-American regimes, which were particularly successful in Iran and Guatemala.
The first significant rift in the NATO alliance arose in 1956 when Eisenhower pushed Britain and France to withdraw from their invasion of Egypt (together with Israel) in order to reclaim control of the Suez Canal. Instead of endorsing NATO allies' claims, the Eisenhower administration declared that it opposed French and British imperialism in the region out of sheer caution, fearing that Egyptian President Gamal Abdel Nasser's standoff with the region's old colonial powers would strengthen Soviet power in the region.
During the Kennedy administration, the Cuban Missile Crisis, a heated standoff between the Soviet Union and the United States over the Soviet placement of nuclear weapons in Cuba, reached its most dangerous point. On October 16, 1962, the crisis began and lasted thirteen days. It was at this point that the Cold War was on the verge of erupting into a horrific nuclear war between the two superpowers.
Instead of invading or bombing Cuba, Kennedy opted to impose a naval blockade on the island. The crisis concluded in a truce, with the Soviets openly withdrawing their weapons and the US quietly removing its nuclear missiles from Turkey. Nikita Khrushchev was deposed by Communist officials in Moscow due to his irresponsible actions.
When attempting to motivate your team, avoid these mistakes: Praise from afar. Too much drive-by praise in the form of messages and emails, or even going by the person's desk on their way out of the office to congratulate them for their good job, may cause the gratitude/appreciation message to be lost.
When this type of praise is overdone, it might lead to team members expecting positive reinforcement even for things that aren't part of their major job responsibilities.
I'm making things up. It is great to make an attempt to lift your team members' spirits by informing them that you spoke with senior management to notify them that they accomplished an outstanding job at work.
And if you finish what you started, it'll be amazing. Unfortunately, while some managers may have good intentions, they are doing themselves and their team no favors by fabricating information.
Members of the team can quickly recognize their manager's insincerity or blatant dishonesty. The team members' faith in their bosses will deteriorate over time.
Grateful guilt. When a boss who feels bad attempts to compensate for their remorse by lavishing praise, it's awkward. It's not a good idea to try to motivate others by constantly applauding a team member's accomplishment in front of other colleagues to make up for anything the boss feels bad about.
This method benefits the one offering the praise by making them feel better, but it does not benefit the person receiving the praise. If you feel guilty about anything, the greatest thing you can do is be open about it and express your gratitude to the person who helped you.
The Duke of Normandy ruled the Duchy of Normandy in northwestern France throughout the Middle Ages. The duchy developed from a territory given by the French king Charles III to the Viking commander Rollo in 911. Normandy was enlarged by royal grant in 924 and again in 933. It was ruled by Rollo's male-line successors until 1135. Normandy was designated a lost fief by French King Philip II in 1202, and by 1204 his troops had captured it. It remained a French royal province after that, still known as the Duchy of Normandy, although it was only bestowed as an apanage to a duke of the royal line on rare occasions.
Despite the loss of mainland Normandy in the 13th century and the duchy's extinction in modern-day, republican France, the monarch of the United Kingdom is still referred to as "Duke of Normandy" in the Channel Islands. Whether the monarch is a king or a queen, this is the title used.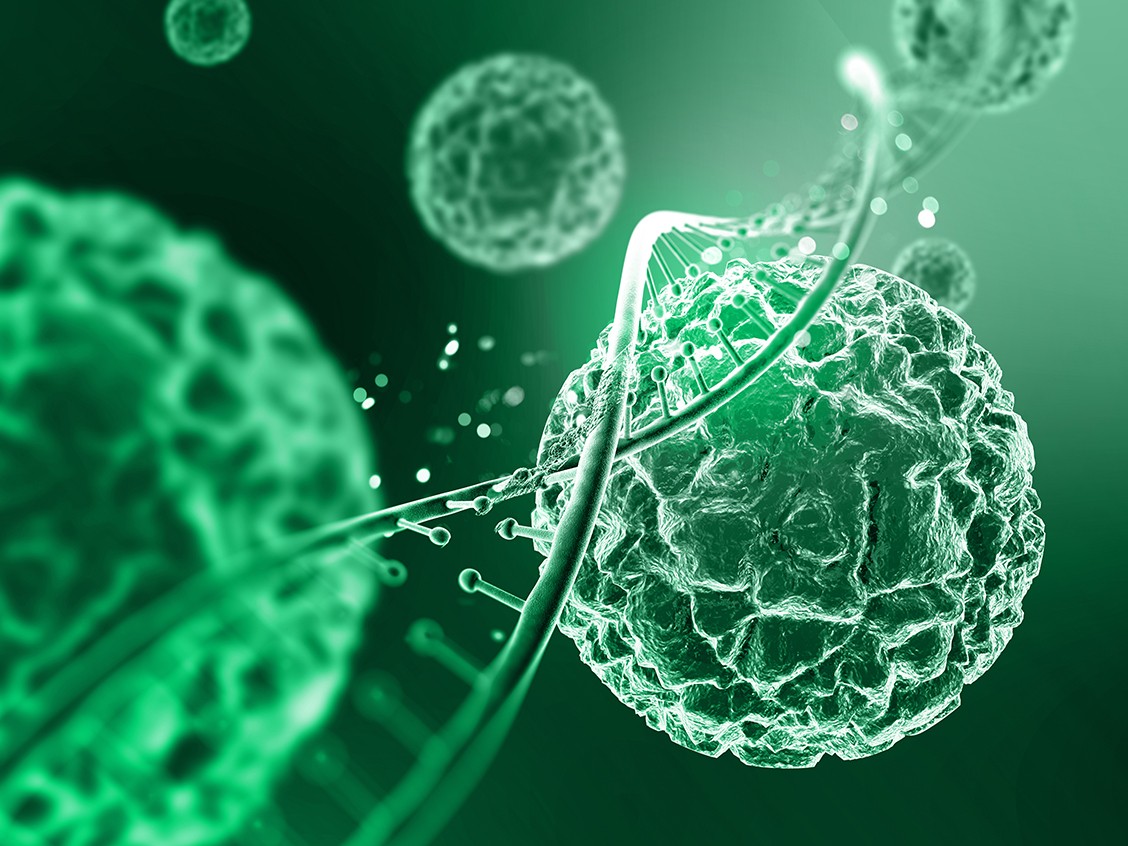 Coronavirus Trivia- How much do you know about COVID-19
Other Recommended Reading